CALAGO
The best product information for your organization.
We stand and strive for that!
We offer this by conducting thorough research to determine what your organization needs now and in the future. To investigate and substantiate this thoroughly, we have developed a specific methodology for this purpose.
Our PIM² methodology
Onze methodology is divided into several phases.
We always start with a Phase 0. In this phase, we conduct independent research on what the best choice is for your organization. At the end of this phase, you will receive a Solution Design Document from us.
Phase 1 is our implementation phase. We work scrum/agile and use a central platform for communication.
After completing Phase 1, the delivery to your team takes place. It is important to "seal off" the project. It will be determined with your team whether goals have been achieved, you can work independently with the solution, support is set up, the process works, and the documentation is complete.
The final phase is an endless phase. We will continue to support and help your team with improvements.
OUR TEAM
We have PIM power!
We are a driven and enthusiastic team of PIM experts. We know the PIM market like no other! Every day we do our best to make product information easier and more accessible for you.
We have been based in Meppel for over 20 years. From our office, you can enjoy a great view of a large part of beautiful Meppel. Nowadays, a large part of our team works from home, but we ensure that we remain accessible.
Sharing knowledge out of passion.
A cup of coffee?
Our team regularly attends various training courses and programs to stay up-to-date with product information and software developments.
Would you like to have a non-binding conversation about the possibilities of PIM? You are welcome to join us online or at our office for a cup of coffee!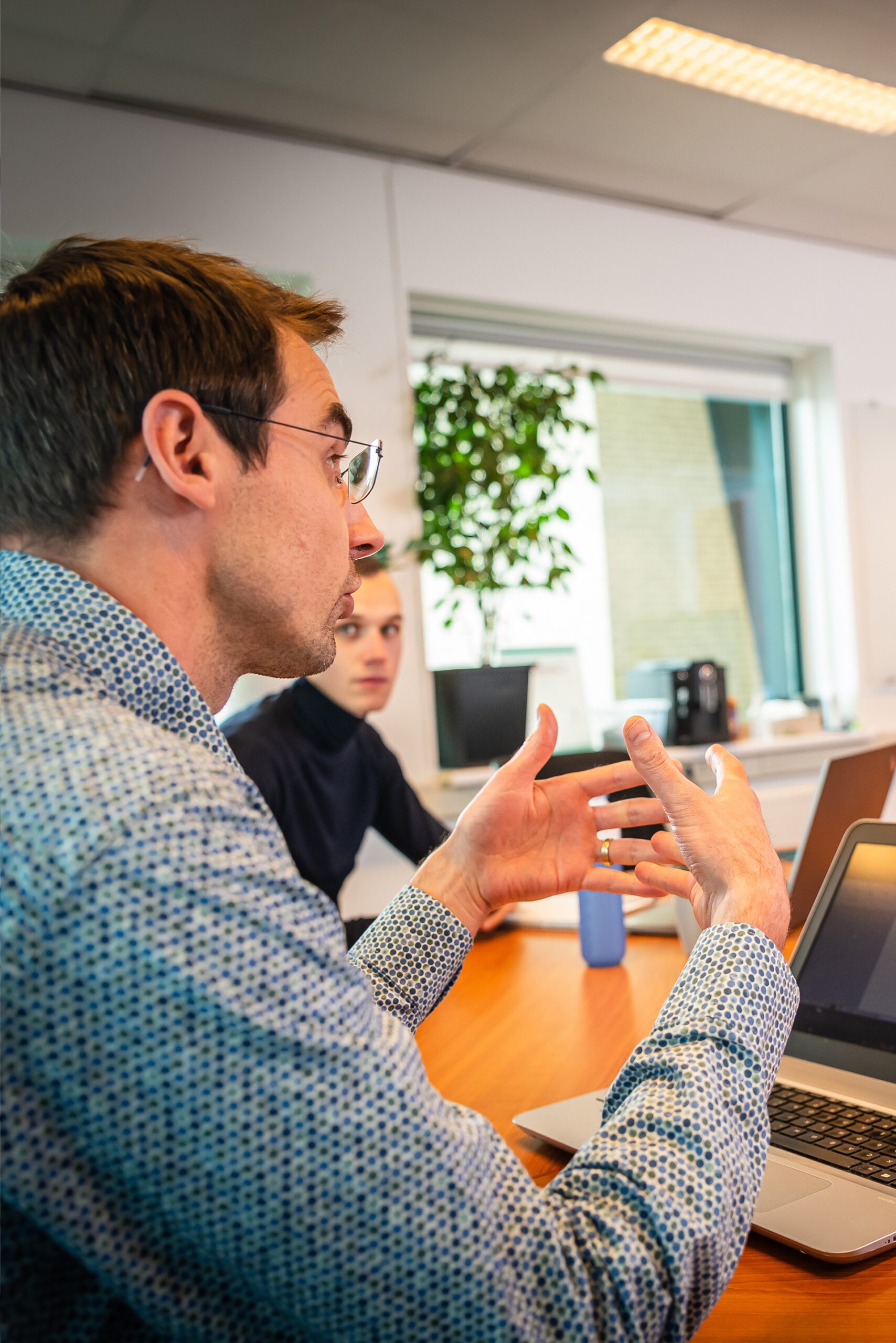 View Milan's agenda and schedule an appointment today.